Multifunktions-Tasche Rula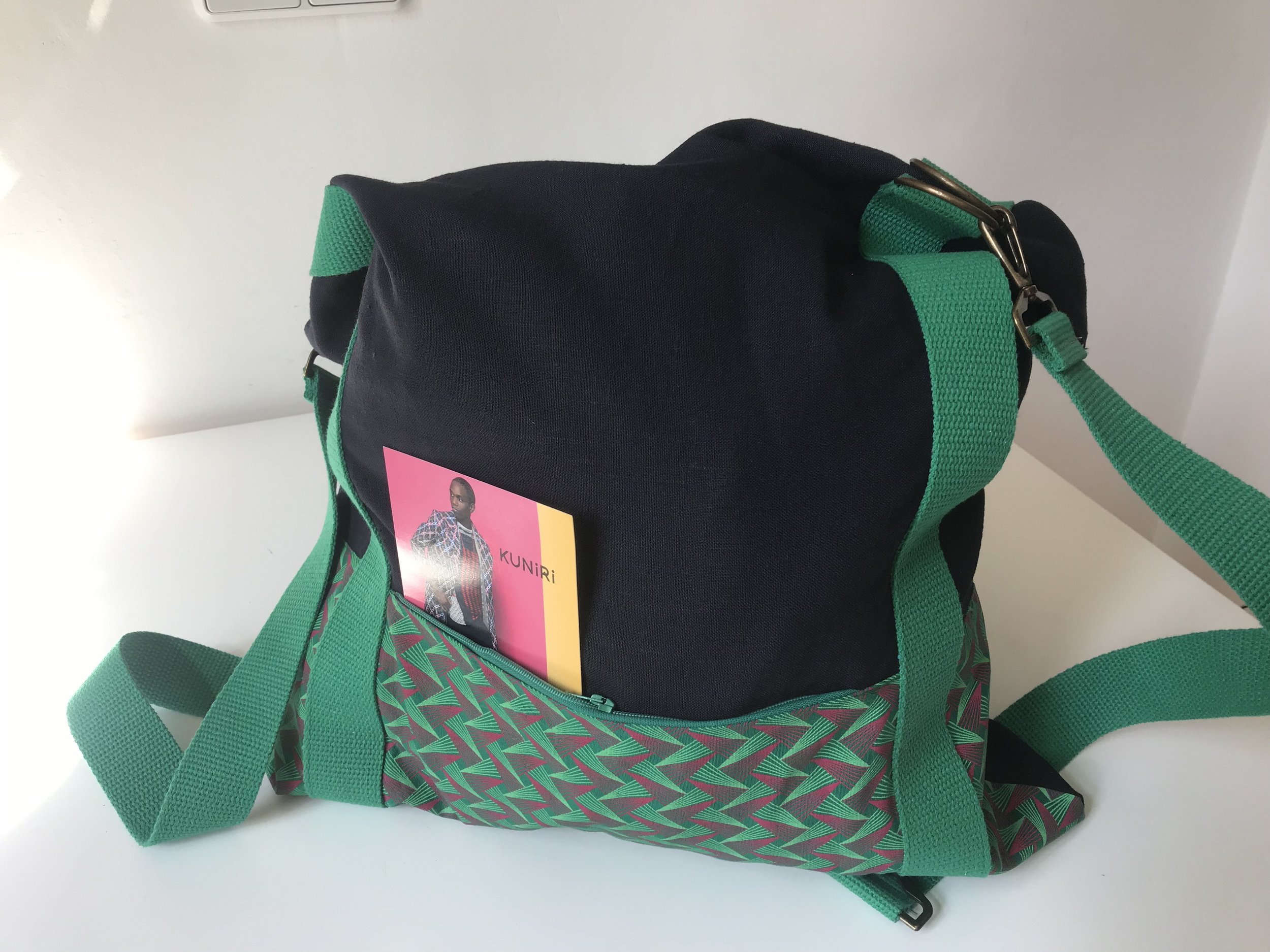 Multifunktions-Tasche Rula
Diese Tasche erfüllt gleich mehrere Funktionen. Man kann sie als Rucksack, als Shopper oder auch als Clutch tragen. Der Stoff auf der Vorderseite ist aus Afrikanischem Wachsprint. In der praktischen Fronttasche wie auch der kleinen Innentasche können kleine Gegenstände verstaut und auch wieder gefunden werden.
Die Tasche wird nach der Bestellung individuell hergestellt und innerhalb von 4 Wochen geliefert.
This bag is multi-functional. You can wear it as a backpack, a shopper or as classical clutch. The front is made from African wax print. All the small, easy lost items can be stored and found again in the practical front bag as well as in the little inner bag.
We will produce the bag directly after getting the order and ship it within 4 weeks.